Mold Removal in Wausau, WI and Central Wisconsin
Or fill out the contact form.
Contact Form
We provide homeowners and business owners with mitigation and reconstruction as a result of mold in Central Wisconsin Counties of Marathon, Lincoln, Langlade, Portage and Taylor.
Mold can grow within as little as 48 hours. If allowed to grow unchecked, mold can cause discoloration and structural damage to building materials. A significant amount of mold can impact indoor air quality and can be difficult and costly to remove. Mold is a rapidly growing concern for homeowners, property managers, insurance providers and restoration companies.
Taking prompt action to prevent its spread in the event of water damage is important. By identifying and eliminating the source of the water and implementing rapid drying processes, mold growth can be curtailed. The most effective drying techniques involve the use of sensitive tools to measure and record the temperature, humidity and moisture content of both the structure and contents of the home or building. Professional water damage restoration can mean the difference between a small water problem and a structure covered with mold. ServiceMaster Restoration technicians use the latest water restoration and drying techniques to deliver quality results.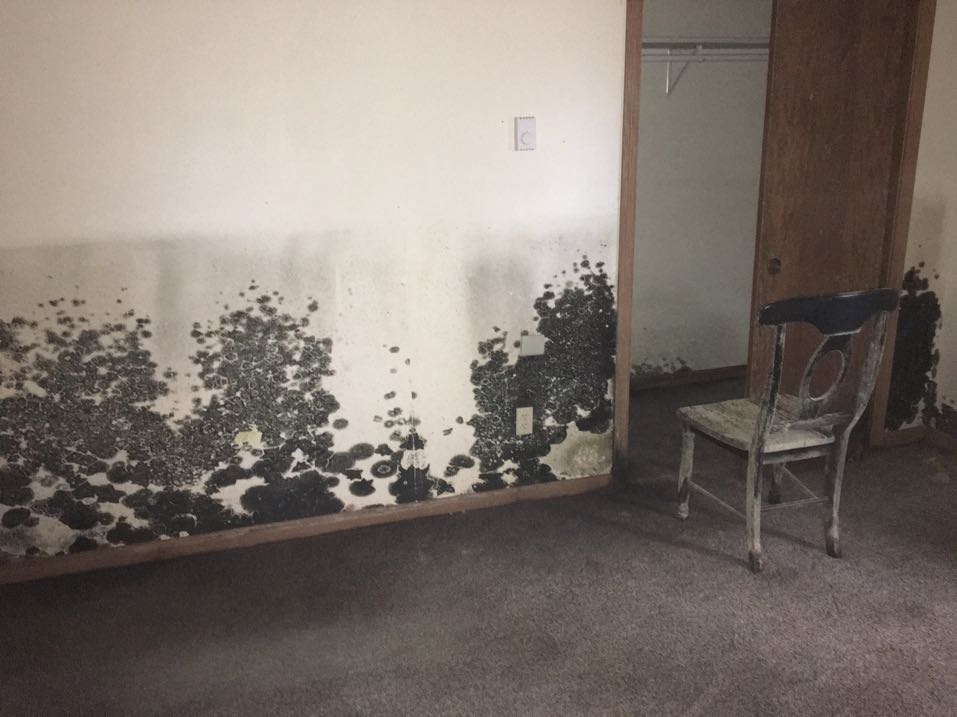 There are many different species of mold, but all molds share some common characteristics. Molds and mold spores are naturally present in the outdoor environment all around us. However, indoor mold growth can become a tenacious problem. Mold spreads rapidly and produces an unpleasant musty odor.
Molds thrive in moist and humid environments.
Molds require an organic food source. One common food source is cellulose, which is found in building materials such as wood and drywall.
Molds are spread by microscopic airborne particles called "spores."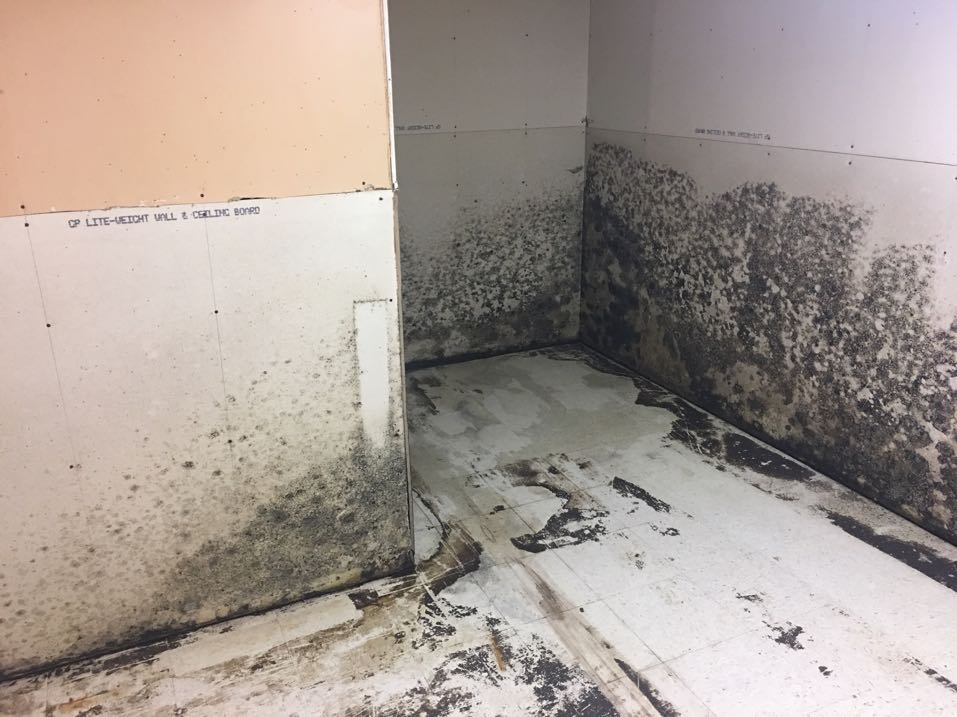 ---
At ServiceMaster Restoration Professionals IICRC certified Microbial Remediation Technicians will manage every aspect of the mold remediation process. Remediation means "to remedy" or "to cure." and ultimately protect your home and family. Calling on our certified technicians can mean the difference between a small water problem and a structure covered in mold. This experience in mold remediation enables us to assess the situation quickly and formulate a targeted response to the emergency.
Although the specifics of our recovery and remediation plan vary by job, there are common procedures to follow:
Identify the source of the moisture and the scope of damage using moisture meters, thermal imaging and other specialized equipment.

Commence work immediately upon authorization.

Establish containment of affected areas. Technicians use specialized equipment such as negative air machines and plastic sheeting to contain.

After containment is in place, the mold damaged materials are removed and discarded according to industry standards. Such as drywall, upholstered furniture, carpeting, insulation, cabinets, etc.

Decontaminate non-porous or semi-porous materials such as wood framing, metal, plastic and concrete. HEPA vacuuming, Soda Blasting, damp wiping and/or combination of other cleaning techniques are used to remove all remaining mold spores from the contaminated area.

Treat all affected surfaces with an antimicrobial solution to prevent further growth.

Home/Business owner signs a Certificate of Completion and Satisfaction.

In many cases mold remediation jobs require structural repairs to return the home or business back to a pre-loss condition. ServiceMaster Restoration Professionals is equipped to assist you through this entire process from start to finish.
Rest assured that when you call ServiceMaster Restoration Professionals that the necessary steps will be taken to get your home or business back to a pre-loss condition as soon as possible when you suffer mold damage and give you and your family, "Peace of Mind".