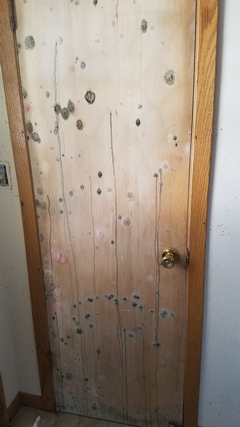 Do you have a vacation home or cabin in Minocqua, Tomahawk, or another small town in Wisconsin's north woods? What about a rental property in Wausau or Stevens Point? Do you take the proper steps to help prevent water damage from occurring while your home is unoccupied?
Having a vacation home to relax in, or a rental home for extra income certainly has its perks…until water damage occurs. Mold will begin to grow in and around a moisture source within 48 hours, which means if you or a neighbor don't check on your vacant home frequently, you could end up with some major mold issues throughout your house.
Before you leave your house for an extended period of time:
Make sure to turn off the water supply into your house and drain any remaining water out of the pipes.
Shut off the hot water heater and its water supply, then drain it.
Turn down the thermostat to 50°F-55°F to prevent things inside your home from freezing.
Have a trusted neighbor or family member check on your home from time to time in your absence.
Following these steps will help prevent your home from suffering a water loss that if unchecked, could result in damage to your personal belongings and excessive mold growth.
In the event that you do have a water loss in your home, call ServiceMaster Restoration Professionals at 715-842-2488 right away. We are the experts when it comes to water extraction and mold mitigation and will work quickly and efficiently to get your home back to normal and restore your peace of mind.
Below are pictures from a vacation home and vacant rental property that both experienced a water loss that went undetected for a few weeks. In both cases, the excess moisture caused extensive damage and mold to grow throughout the house.