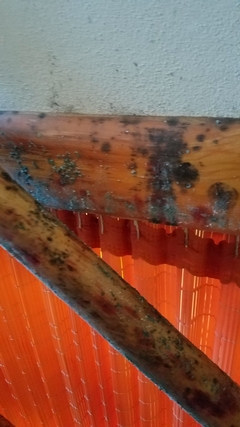 Hop online and you'll be able to find a way to DIY just about anything. Keep in mind though, that sometimes, doing it yourself is not the best solution. In fact, it can end up causing problems. This is especially true when it comes to mold removal. While there are a few instances in which you can take care of a small mold problem yourself, in many cases, you will most likely make the problem worse.
Did you know there are over 100,000 different types of mold? Some are good, many are not, and unless you've studied mold, chances are you don't know what type of mold you're looking at. Not all mold will react to a cleaning agent like bleach or hydrogen peroxide, so what can you do?
The best way to fight mold is to remove the moisture that allows it to grow. Mold has the ability to grow anywhere and will gradually destroy whatever it is growing on. This could be your foundation, roof, HVAC system, drywall, gutters, furnishings, etc. Mold thrives in a moist environment and the moisture could be coming from a variety of places, like a leaky pipe or appliance, a spill, or excess humidity. Even if you can clean up the mold, if you don't know where the excess moisture is coming from, the mold will just come back. At ServiceMaster Restoration Professionals, we know how to identify the moisture source and eliminate it.
At the end of the day, DIY mold removal methods will not completely eliminate your problem. Using bleach, mold-killing agents, or painting over mold is usually not effective long term, if at all. Scrubbing mold can cause spores to become airborne, allowing it to spread, and now you've exposed you have been exposed to health risks including, but not limited to: headaches, difficulty breathing, skin irritation, allergic reactions, and aggravation of asthma symptoms.
If you see mold, notice a musty smell, or just think you could have mold in your home or business, give ServiceMaster Restoration Professionals a call. We have years of experience in effectively dealing with mold and will return your home or business back to a healthy environment for everyone.